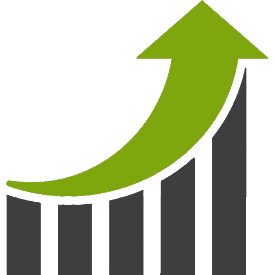 Grow Sales
Free Cash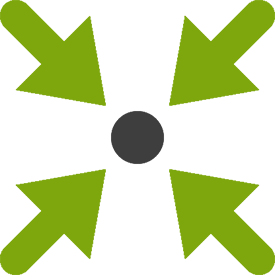 Reduce Workload
Do your customers always find the product in place when they come to buy it?
The easiest way to grow sales is to ensure you have the product in place when the customer comes to buy it. Companies tend to lose up to 15% of their earnings due to product shortages.
Having a hard time stabilizing your cash flow?
Overstocks impact cash flow, turnaround, and capital returns. Companies tend to freeze up to 30% of their working capital in unnecessary stock. Reinvested in business it could help to grow competitive advantage and earnings.
Working overtime and still get poor stock performance?
Inventory managers spend ~80% of their work time analyzing past data. With many parameters to check and thousands of SKU's to handle, something always gets lost. Computers can take care of the past. Let people take care of the future.
Manage your inventory with Profittools
and grow your sales with lower stock
Cash friendly
Professional subscription-based application on the cloud.
No prepayment, no long-term obligations, an unlimited number of users, first-month money-back guarantee.
Smart
Multiple behavioral modeling algorithms for highest stock performance
Powered by authentic Floating Buffers algorithm, TOC Dynamic Buffers, and Min-Max replenishment methods.
Productive
Fully automatic calibration and tons of information in a single dashboard
Information defines the quality of your decisions. Get everything you need just one click away.
Let's measure
"If you can't measure it, you can't improve it." – Peter Drucker
Inventory diagnostic report evaluates your potential to increase sales and reduce inventory based on actual data. It is useful even if you already use an inventory management solution, as it shows you possible spots for improvement.
Stock state
See the stock performance of selected items during the last 365 days with over-stock and out-of-stock occurrences outlined. You can spot particular moments in time when ordering was not adequate and adjust your ordering habits accordingly. Check how much time inventory was actually overstocked or missing to evaluate potential improvement.
Stock position
Check how the stock of selected items performed in regards to calculated thresholds. The report shows what items fall into the prevailing or potential overstock category and what items risk in potential lost sales. The information can be used to adjust refill thresholds to improve turnaround. It also defines the overall potential for stock optimization.
Stock potential
The report compares actual stock performance in regards to optimal stock performance that is calculated using Profittools simulation methodology. It actually shows what stock could have been if the solution would have handled it independently, so the difference is the actual representation of potential savings. It is useful even if the inventory management solution is implemented, as it defines the potential for further improvement.
Stock dynamics
General explanation and graphical representation of stock, sales, over-stock and out-of-stock dynamics of selected items during the last 365 days.
Individual diagrams
Individual measurements to define refill rates and test stock performance in various supply scenarios.
Get your report here!
Measure your stock performance and find out
what potential you have for actual stock optimization.
It's free for up to 50 items!
You have submitted your inquiry. We will contact you shortly.
Three-in-one
Inventory efficiency depends on the solution's capability to adjust stock behavior to the sales pattern of each individual item. Three behavioral modeling algorithms assure optimal stock performance under any trade circumstances.
Floating buffers
Authentic and highly effective Profittools Floating Buffers algorithm is based on behavioral modeling technique and offers multiple capabilities to effectively adjust stock behavior to individual sales patterns.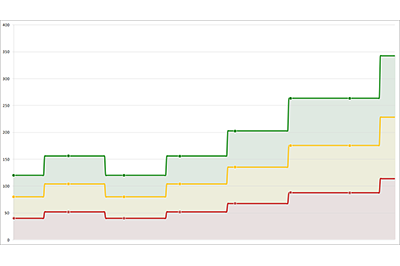 Dynamic buffers
A fully adjustable Dynamic Buffers algorithm based on E.M.Goldratts Theory of Constraints for individual sales patterns with limited sales history and restricted stock behavior.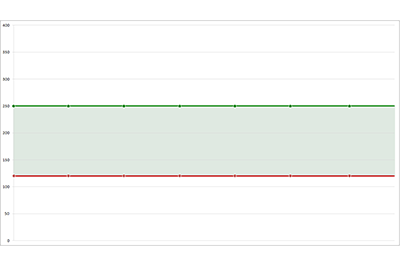 Min-Max
Most widespread inventory management method to handle specific sales patterns where buffer dynamic is not necessary.
Find out more ›
You have submitted your inquiry. We will contact you shortly.
Exceptional features
for exclusive convenience and maximal productivity
Modeling
Simulate and compare stock performance using different algorithms and parameter sets based on transactional data of any chosen item.
Auto-Calibration
The application automatically looks for the most suitable stock behavior for every individual item and readjusts itself appropriately to maintain most effective inventory in changing trade conditions.
Order Management
Orders are prepared automatically based on demand calculated. Order status tracking to evaluate vendor performance and their supply quality.
Package Size Management
Automatic or manual rounding to selected packaging size or ordering multiplier.
Replacement Handling
Demand forecasting for product replacements, including transactional grouping in conjunction with historical sales patterns.
Peak Management
Automatic or manual handling of atypical sales occurrences to prevent from unnecessary impact for demand evaluation.
Seasonal Trade Management
Adjustment to seasonal sales changes.
Order Size Monitoring
Indicators for minimal/maximal ordering quantities based on value, weight or volume. Vendor budget monitoring.
Daily Statistics
All daily transactions of every single item just one click away, including quantities, document numbers, vendors, clients and more.
Versatile Indicators
Multiple statistical indicators in charts and tables for quick and easy decision making.
Adjustable information
Sorting/filtering of any data. Adjustable data forms for individual convenience.
Export to Excel
Export of any data to Excel just one click away.
1st-month money back guarantee

Request for a free demo now!
You have submitted your inquiry. We will contact you shortly.